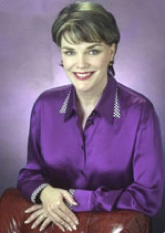 Pat Pearson, M.S.S.W., is an internationally known psychotherapist, motivational speaker, and business builder for over thirty years with companies such as Mary Kay Cosmetics, IBM, Century 21 and many more. The author of four books, Pearson has thousands of subscribers to her Audio-of-the-Month Club. She has traveled throughout the world sharing her practical methods for helping people mobilize their resources to achieve greater success in their businesses and personal lives. Her new book, STOP SELF-SABOTAGE! Get Out of Your Own Way to Earn More Money Improve Your Relationships and Find the Success You Deserve (December 2008; McGraw-Hill; $16.95), was just released. For more information about Pat Pearson, please visit her website.
Discover these discount codes for you!: Angie's List and 10% off on printer ink at 4inkjets and 10% off on Shoes and other apparel at ShoeBuy.com.
A psychology podcast by David Van Nuys, Ph.D.
Podcast: Play in new window | Download