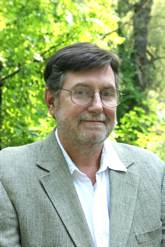 Richard O'Connor, MSW, Ph.D. is the author of Happy At Last: The Thinking Person's Guide to Finding Joy. His earlier books are Undoing Depression and Undoing Perpetual Stress. For fourteen years he was executive director of the Northwest Center for Family Service and Mental Health, a private, nonprofit mental health clinic serving Litchfield County, Connecticut, overseeing the work of twenty mental health professionals in treating almost a thousand patients per year. He is currently a practicing psychotherapist with offices in Connecticut and New York.
Discover these discount codes for you!: Angie's List and 10% off on printer ink at 4inkjets and 10% off on Shoes and other apparel at ShoeBuy.com.
A psychology podcast by David Van Nuys, Ph.D.
Podcast: Play in new window | Download