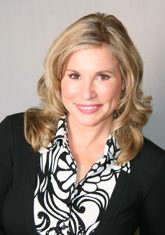 With two decades of real world expertise, Dr. Cathy Greenberg focuses on the successful integration of business strategies and human performance. Cathy maximizes the outcomes of business change through executive coaching, using leadership and organizational assessments while developing internal coaching networks for enterprise wide success. Working with executives and CEO's in the global Fortune 500 she has spanned all industries including financial services and insurance. Cathy Greenberg, Ph.D., a keynote and facilitator at the World Economic Forum, has appeared in The Wall Street Journal, London Times, The Financial Times, Australia's The Boss, Stanford Executive videos, and a host of international media, radio and talk shows including CNN, Martha Stewart Living SIRIUS Radio and is a featured guest on American Airlines In Flight Entertainment. Cathy, an International Member of Who's Who was named one of the Top 50 Female Entrepreneurs of 2004. Her most recent book "What Happy Women Know" Rodale Press, 2007 is featured in Oprah Magazine.

Cathy, an executive in her own right, was a founding Partner in charge of CSC's Global Organization Change Practice and the cofounder of the Executive Leadership Theme Team at the Accenture Institute for Strategic Change. She and a team of world wide experts, including the father of leadership, Warren Bennis, completed the most comprehensive work to date on developing the Executive of the Future and is featured in the Drucker Foundation series Leading Beyond Walls, Coaching for Leadership, and The Future of Leadership with Warren Bennis. Her recent book with best selling co-author Marshall Goldsmith, Global Leadership: Next Generation, ranked as the number one leadership book on Amazon.com and HBR. Her book with best selling co-author Dan Baker, "What Happy Company's Know: How The New Science of Happiness Can Change Your Company for the Better, Prentice Hall Business Books, 2006 is in its second printing.
Discover these discount codes for you!: Angie's List and 10% off on printer ink at 4inkjets and 10% off on Shoes and other apparel at ShoeBuy.com.
A psychology podcast by David Van Nuys, Ph.D.
Podcast: Play in new window | Download