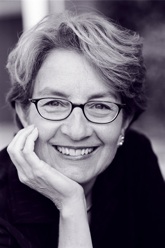 Roberta Isleib, Ph.D. is a clinical psychologist with a mystery series starring a Connecticut psychologist and advice columnist. Her mystery series debuted in 2007 with Deadly Advice. Book three, Asking For Murder, has just been released. She says the work of the detective in a mystery has quite a bit in common with long-term psychotherapy: Start with a problem, follow the threads looking for clues, and gradually fill in the big picture. So this career move turned out to be a natural progression! Roberta is also the president of National Sisters in Crime, founded by Sara Paretsky in 1986 to combat discrimination against women mystery writers. Her books and stories have been short-listed for Agatha, Anthony, and Macavity awards.
Click here for Mevio discounts from Budget rental car, GoDaddy.com, and if you have a petPetMeds offer.
A psychology podcast by David Van Nuys, Ph.D.
Podcast: Play in new window | Download