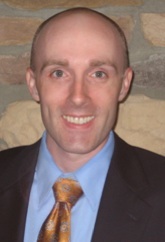 Tom Murray, PhD., is the Director of Counseling and Disability Services at the University of North Carolina School of the Arts. Dr. Murray's is a licensed marriage and family therapist, licensed professional counselor, and board certified in clinical hypnotherapy. He received his graduate training from the University of Florida's Department of Counselor Education in 2001 and 2005. Dr. Murray has worked within higher education since 1999 at several institutions, including the University of Florida and the University of North Carolina at Greensboro. Dr. Murray is on the editorial board of the Journal of Mental Health Counseling and serves as Secretary of the North Carolina Association for Marriage and Family Therapy.
As a self-proclaimed professional gadfly, Dr. Murray writes and speaks about issues that negatively impact the curative factors of quality mental health care. Specifically, Dr. Murray has published several peer reviewed articles concerning the role and ethical implications of psychopharmacology on the profession. Dr. Murray's current interests also include the adoption of client-directed, outcome informed mental health delivery within college and university counseling centers, as well as the negative impact that the belief in the disease model has on the psychology of clients.
Another psychology podcast by David Van Nuys, Ph.D.
Podcast: Play in new window | Download