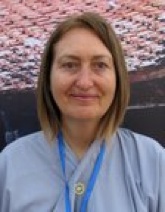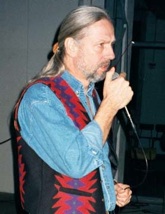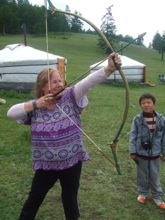 Juliette Hanauer, Dr. Jurgen Kremer, and Gail Hayssen are organizers and presenters at the upcoming 25th Annual International Conference on the Study of Shamanism and Alternative Modes of Healing which will take place August 30 through Sept 1, 2008 at the Santa Sabina Retreat Center in San Rafael, CA.

The first interview is with Juliette Hanauer, who has worked as a healer with individual clients for 20 years. Now she pursues using the media for healing large groups of people at once. To this purpose she makes documentary films for television about healing. She has just completed a 13 part series "SHAMANS, PHYSICIANS,& HEALERS". Juliette traveled around the world filming indigenous healers, and had thir results documented by a western physician. Now she uses this footage to make presentations to physicians about alternative healing.
My next interview is with Jurgen Kremer, Ph.D. who describes himself in the following terms: "In recent years I have been involved in interdisciplinary work with indigenous peoples as part of my practice of socially engaged spirituality. My theoretical work is an attempt to transgress the established boundaries of nature, culture, and gender, and to walk in the spaces between and across disciplinary territories exploring the transformative dimensions of current and traditional thought and practice. I received my education at the University of Hamburg in Germany and am an Executive Editor of ReVision — Journal of Consciousness and Transformation. My past positions include, Dean of Faculty and Vice President of Academic Affairs at Saybrook Institute in San Francisco; Academic Dean, of the Integral Studies Program and of the East-West Psychology Program and I was co-director of the PhD program for Traditional Knowledge at the California Institute of Integral Studies. I have (co)written several books and contributed extensively to journals, handbooks, readers, and more popular venues. "Towards a Person-Centered Resolution of Intercultural Conflicts" (1980) is the title of one of my books. After receiving my doctorate in clinical psychology at the University of Hamburg, Germany, and working for some years in private practice, I relocated to San Francisco to teach at Saybrook Institute Graduate School. I have edited special ReVision issues on: Peace and Identity; Paradigmatic Challenges; Culture and Ways of Knowing; Indigenous Science; and Transformative Learning. Recently I have written about ethnoautobiography, dissociation, healing and cosmology, Ken Wilber, trance, the history of sense alienation in euro-centered cultures, my travels in Sápmi (Lappland), the bear in circumpolar stories, the obligations of a white man, ancestral conversations, and violence against indigenous peoples."
My final guest is Gail Hayssen who says about herself: Gail Hayssen is an intuitive, paranormal researcher, Reiki Master and mother.
Gail is the author of the autobiography "Small Medium at Large — Adventures of a Psychic Traveler", which documents extraordinary remote viewing, medical diagnosis, and other experiences.
Gail has participated in many published paranormal research experiments with Dr. Dean Radin, Russell Targ and others, at Interval Research and at The Institute of Noetic Sciences. They include Effects of Intentionally Enhanced Chocolate on Mood, Double-Blind Test of the Effects of Distant Intention on Water Crystal Formation and most recently, Compassionate Intention As a Therapeutic Intervention by Partners of Cancer Patients: Effects of Distant Intention on the Patients' Autonomic Nervous System.
Gail has participated in the Ruth-Inge Heinze International Shamanic Conference since 2005. She has a unique connection with shamans of Mongolia, shamans and friends among the Huichol Indians in the remote mountains of Mexico, and the Haida Indians of Alaska. Gail has hosted the shamans in the US as well as being a welcome guest in their homes.
Gail is married with three children and lives in Sebastopol, California.
A psychology podcast by David Van Nuys, Ph.D.
Podcast: Play in new window | Download