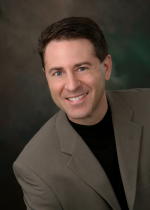 David Sowerby, Ph.D. consults and teaches in the San Francisco Bay Area where he makes his home. He is an expert on the subject of intuition with over 20 years of experience in the field of psychology. After earning a B. A. in psychology and, later, a Master's in Social Work, he went on to get another M. A. and a Ph.D. in psychology. In addition to his private consulting, he has been an adjunct faculty member at a number of San Francisco Bay Area colleges and universities. He has published professionally in the area of intuition and hypnosis, and has also been interviewed for radio, television, and newspapers, as well as being a frequent guest speaker. Dr. Sowerby is currently writing a book on intuition.
In our interview, we didn't get around to the fact that in younger years he competed internationally in squash. You will find Dr. Sowerby's website at www.dfsowerbyphdconsulting.com.
If you would like to contact Dr. Sowerby or view his list of recommended readings on intuition, you can visit his website.
Podcast: Play in new window | Download